Designer:

Roberto Panzieri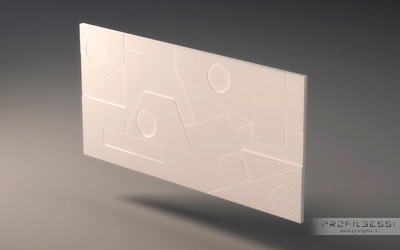 Inspired by a set of solid with strong and rigorous shapes.
Give a sharp mark to the context in which they fit adapting to youthful and carefree environments.
Dimensions: mm 1000 x 500 x 20
Material: Product consisting of calcium sulphate hemihydrate chemical transformations of gypsum CaSO4 + H2O
Reaction to fire: A1. Not combustible. Not explosive. Not oxidizing.
Ecological information: The product is not dangerous for the environment. The product is an inorganic material and presents no risk of toxicity. Do not release to the environment. The calcium sulphate dihydrate in the presence of organic substances, can give rise to H2S.
Waste treatment methods: Do not release on the environment. The conferment as waste must be made in the manner regulated by national laws. Dispose with EWC code 17 08 02 Uncontaminated packaging can be recycled.