Designer:

Profilgessi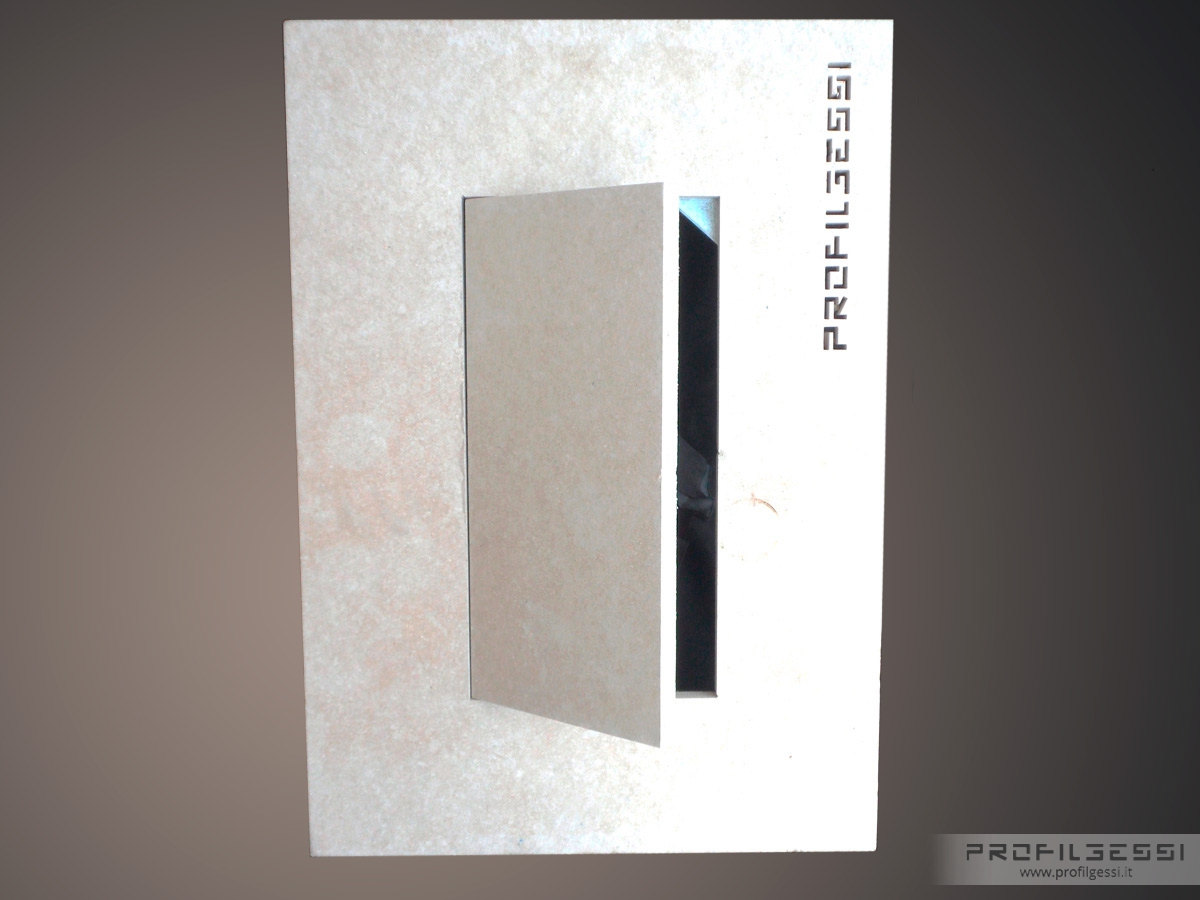 Functional inspections flush looking minimal and essential defined invisible.
The hatches series "door" are conceptually constructed as all openings called "Flush" and are equipped of high-quality hardware (wurth) that allows any adjustment and uncoupling of the door.
Regarding opening systems, in addition to the classic push-open invisible, it is possible to equip the doors of the key or handle for recessed.
Benefits
They can also be used outside exposed to the elements without problems
Lightweight, compact and resistant
Resistant to shock and falls because it made aquaboard
Practices in settings and uncouplings
Possibility of large openings
Certificates
The slab aquaboard holds the certificate of technical competence issued by ITC-CNR, according to the European standard for durability.
Dimensions: All dimensions on request
Material: The gypsum dihydrate is formed from a mixture of plaster-impregnated fibers with water-repellent binders and additives in the core calcium sulphate dihydrate admixed with glass fibers and biocides. The mixture is thoroughly mixed with water to form plates and resistant monolithic, subsequently dried and cut.
Considerations: The field of constructive systems to dry, since some years until now offers, in addition to the plasterboard (drywall), slabs techniques so-called "performance" much more mechanically resistant and also suitable for outdoor applications. Among these we chose aquaboard of siniat, a slab very compact, lightweight and simultaneously resistant with which we undertake inspections series called series "door".
Production exclusively to measure
Other Items in
Technology Plasterfiber